About
This project documents the creation of a traditional Anishinaabe birchbark canoe by Ojibwe master birchbark canoe builder Wayne Valliere during his stay at Northwestern University in October 2021. A class of undergraduate students studying journalism and/or environmental policy and culture under the instruction of Professor Patty Loew all contributed to this project. The course, Native American Environmental Issues and the Media, which includes a class trip to the Oneida Nation of Wisconsin during their white corn harvest, prepares students to enter the worlds of journalism and environmental policy with an in-depth understanding of the inextricable connection between Indigenous communities and the environment. By showcasing Valliere's work through a wide variety of mediums – from interactive web design to a short video documentary to written articles – the students embraced many different facets of journalism in order to tell the story.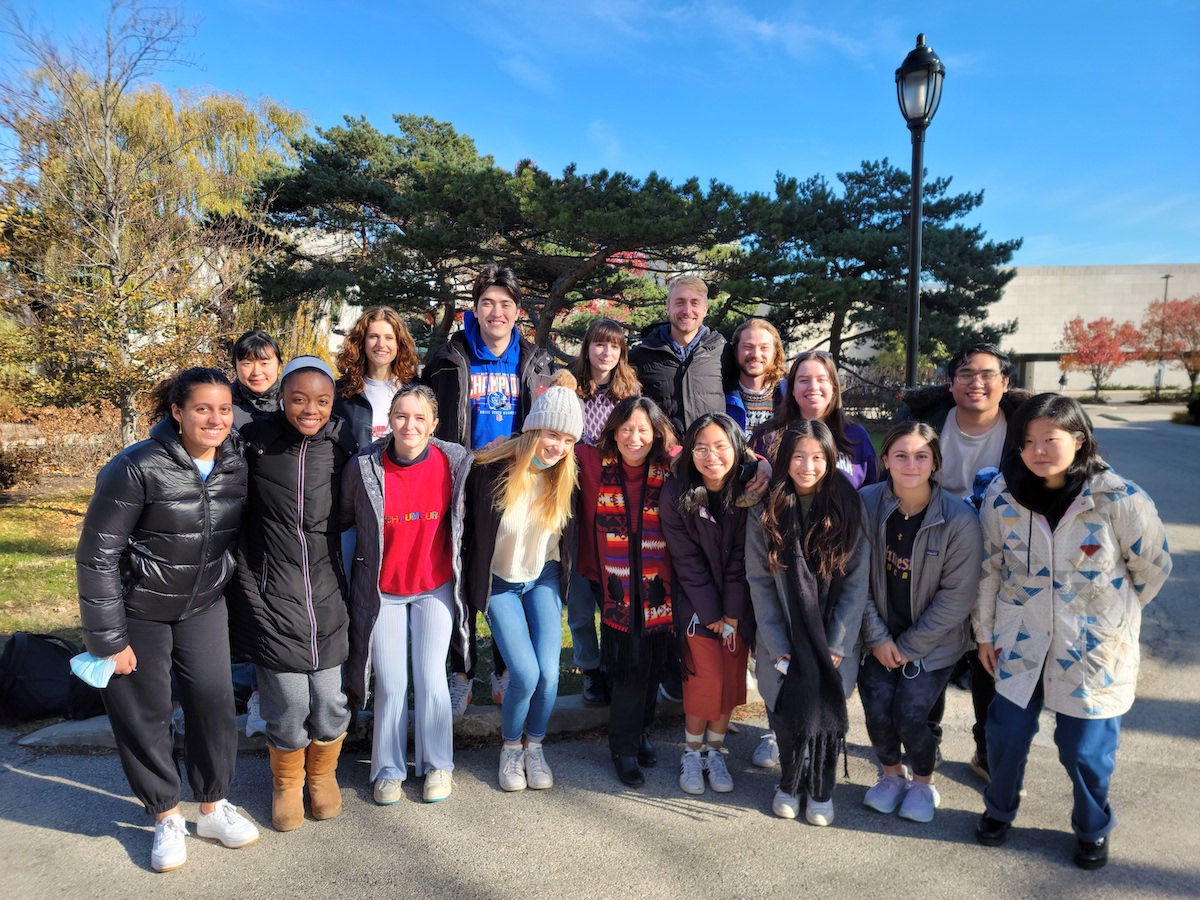 Meet the Team
Click on a team member's name to learn more about them
Research and Writing
Natalie Lopez
Maya Mojica
Yunkyo Moon-Kim
Yonjoo Seo
Lexi Weintrob
Photography
Connie Deng
Michelle Liu
Julia MacCary
Audio
Alex Harrison
Alexander Knapper
Emma Stein
Monsterrat Vazquez-Posada
Video
Kaila Nichols
Eddie Peabody
Jorja Siemons
Koji Taylor
Social Media
Virginia Langmaid
Isabelle Sarraf
Web Development and Interactives
Meet the Instructor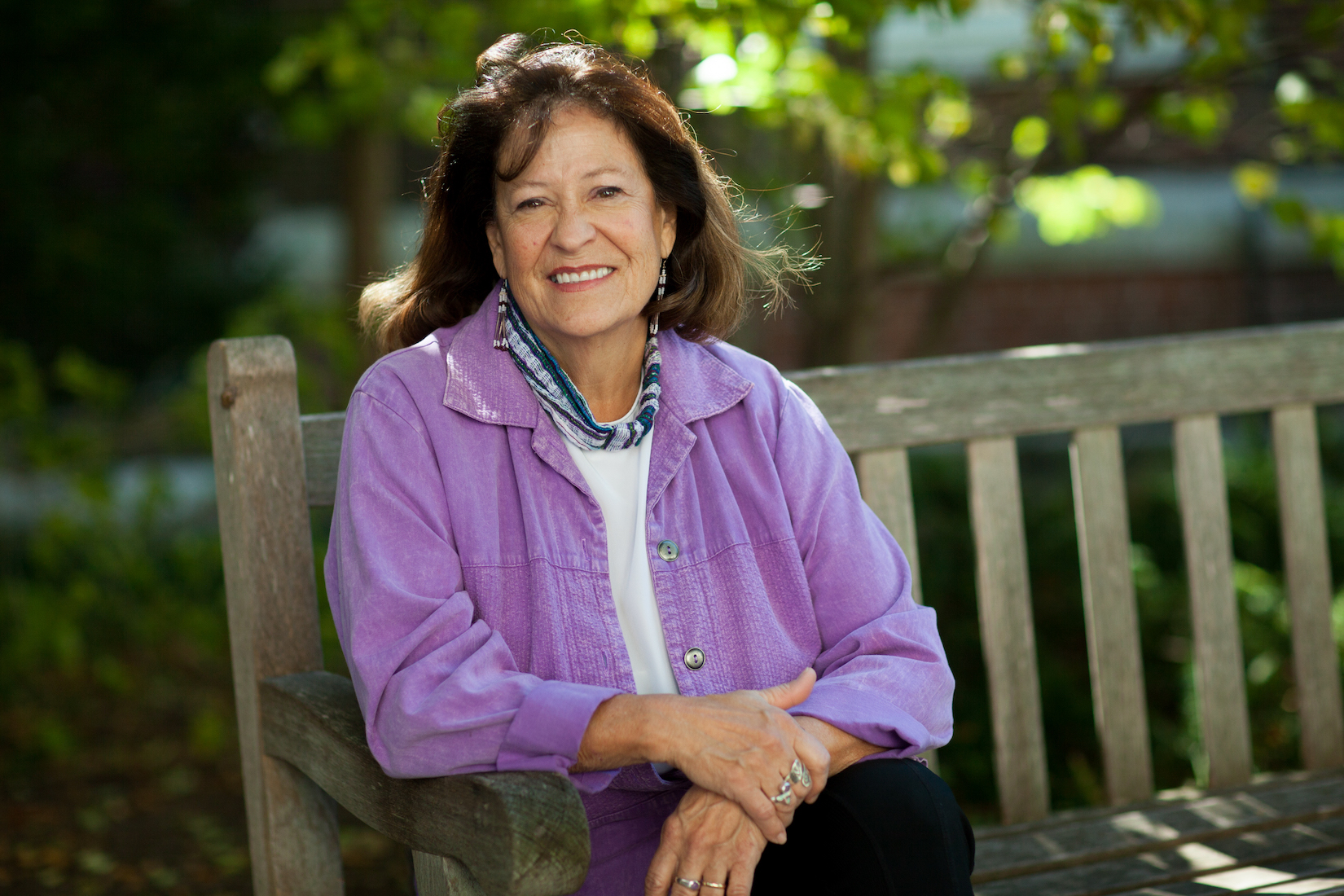 Patty Loew, Ph.D., is a professor in the Medill School of Journalism and the inaugural director of the Center for Native American and Indigenous Research at Northwestern University. A citizen of Mashkiiziibii- the Bad River Band of Lake Superior Ojibwe- Dr. Loew is a former broadcast journalist in public and commercial television. She is the author of four books, including Indian Nations of Wisconsin: Histories of Endurance and Renewal; Native People of Wisconsin, which is used by 20,000 Wisconsin school children as a social studies text; Teachers Guide to Native People of Wisconsin; and Seventh Generation Earth Ethics. In 2019, she produced a StoryMap and GPS-guided Indigenous Tour of Northwestern.
Loew has produced many documentaries for public and commercial television, including the award-winning Way of the Warrior, which aired nationally on PBS, and Faces and Places of Alaska for KATU-TV in Portland. She works extensively with Native youth, teaching digital storytelling skills as a way to grow the next generation of Native storytellers and land stewards. In 2019 Dr. Loew was elected to the American Academy of Arts and Sciences and received the state of Wisconsin's Martin Luther King Jr. Heritage Award.
About CNAIR
The Center for Native American and Indigenous Research is Northwestern University's primary institutional space dedicated to advancing scholarship, teaching, learning, and artistic or cultural practices related to Native American and Indigenous communities, priorities, histories, and lifeways.
About the Artist-in-Residence Program
Sharing Indigenous forms of knowledge with the Northwestern community is an important part of CNAIR's mission. Each year, the Center invites filmmakers, activists, writers, and historians to visit and engage with the Northwestern community, inviting deeper understanding of the issues important to tribal and urban communities.